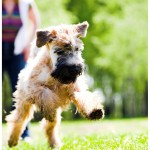 Dog Obedience College of Memphis offers your four legged child the opportunity to go off to dog school and learn reliable off leash obedience and return a fully trained dog! During the On Campus Advanced Off Leash Obedience Training program your dog will stay in comfort, and get spoiled, on the campus of Dog Obedience College. On average an On Campus Obedience Training student will be in school for around three to four weeks. Although some dogs do need a little extra obedience tutoring time to be sure they understand all the training material. The Obedience College trainers tutor each dog until they have a passing grade, which generally takes 3-4 weeks.
While attending Dog Obedience College of Memphis your pup will be worked and tested multiple times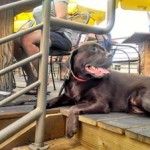 around numerous real life distractions such as; dogs, people, squirrels, bikes, cars, and much more. As your dog's obedience skills improve and graduation nears, a Dog Obedience College of Memphis trainer will schedule a graduation appointment and a series of follow up appointments.  During these appointments the trainer will teach you how to best use and maintain your dog's reliability. No prior training experience is required for your pup to enroll in the On Campus Advanced Off Leash Obedience program.
All Training programs come with a Training Guarantee for the Life of Your Dog!
Advanced Off Leash Obedience
Have the ultimate level of control! The Advanced Off Leash course will get your dog to a Reliable Off Leash level of obedience in a matter of a few weeks.  Since each dog is different the training program will be customized to your dog's motivations and personality. During your dog's stay he/she will be trained multiple times per day with much needed rests in between sessions. After your pup has successfully passed the high distraction off leash proofing tests a trainer will schedule a graduation appointment and series of in-home follow ups. The graduation and in-home appointments are designed to set your dog up for success by training you how to use and maintain your dog's reliable off leash level of obedience.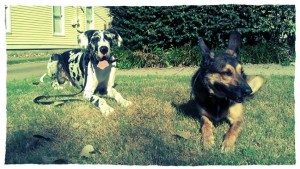 The Advanced Off Leash On Campus Obedience course covers:
Sit
Down
Down at a distance
Down in motion
Stay
On leash walking
Off leash walking
Off leash recall (come command)
No jumping
No biting
Place (on your bed command)
Numerous real life distractions
Behavioral problem solving customized to your dog
Included with the Advanced Off Leash Course: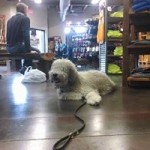 Lifetime Training Guarantee
Free Refreshers
An in depth go-home appointment
Multiple follow ups
 Cost of program: $2,198
See the Reliable Obedience Your Dog Will Learn
Take a look at the video below of recent graduate Khloe a Belgian Malinois for an example of the skills your dog will learn in the Advanced Off Leash program. Professors Niko and Mambo are providing the distractions.
Have multiple dogs? No problem! 
Take a look at these 3 recent graduates practicing their new obedience skills with Professor Niko providing a distraction. Multiple dog discounts are available. Please contact us for details.
To reserve a spot for your dog or for more information please fill out the contact form, email us at info@DogObedienceCollege.com, or give us a call at 901-310-5826.
Programs subject to availability. Prices and programs subject to change. Please contact Dog Obedience College for the most up to date information.