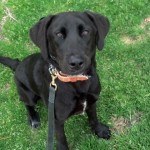 As a dog trainer in Memphis one of my favorite things to do is find local dog events. If you have never been to a dog event, then I highly recommend checking one out this Fall. Every event is different in what it has to offer and the purpose behind it. The most common reason for the dog events is to either benefit a charity or get a bunch of dog enthusiasts in one place for product and skill demonstrations, either way they are generally a good time.
The only problem I have come across with dog events is that many are very difficult to find out about. So I thought I would make it a little bit easier and compose a list of ones I have heard about for greater Memphis, Germantown, and Cordova areas. Chances are likely that I missed a few dog events on the list and so I would love to hear about them so I can add them. If you know of one that I missed please email info@DogObedienceCollege.com with the details and I will be happy to add it.
When: August 29th 6-9 pm
Where: T. Clifton Gallery, 2571 Broad Ave, Memphis, TN
What's it all about: This event is a wine tasting to benefit Mid-South Spay Neuter Services. Tickets are $25/person or $45/couple and more information can be found at http://spaymemphis.org/events/
When: September 7-8th
Where: Germantown Civic Club Complex, 7745 Poplar Pike, Germantown, TN
What's it all about: This isn't dedicated strictly as a dog festival rather it is a normal festival with a dog event. That dog event though is something everybody should check out! The 18th annual Running of the Weenies Dachshund race. Just prior to the race on Saturday morning is a Hot Dog costume contest that is rather creative and humorous I am told. This event has been marked on my calendar for a while! For more information visit the Germantown Festival website at  http://germantownfest.com/ or click here for the page on the Dachshund race
When: September 22nd from 10:30-6:00
Where: Minglewood Hall – 1555 Madison Ave, Memphis, TN
What's it all about: This event revolves around a burger eating and cooking competition. The cost of entry is $5 and the proceeds go to benefit Mid-South Spay & Neuter. There will be food for purchase as well as burger samples for eating and bands for entertainment. For health reasons dogs are not allowed at this event.
For more information check out their website at http://www.bestmemphisburgerfest.com/
When: October 11-13th
Where: Agricenter Showplace Arena, 7777 Walnut Grove Rd., Memphis, TN
What it is all about: The Southern Festival of Dogs claims to be the largest dog event in Western Tennessee with more than 10,000 dog owners visiting over the three day festival.  This giant festival will have a little something for all dog enthusiasts including:
Over 150 pet related booths
Doggie arts and crafts
Demonstrations
Training and Agility clinics
K9 contests
Dancing with dogs entertainment
Pet trick contests
Dock dogs demonstration
Canine cooking show
Frisbee dog demonstration
5k doggie run
Music
Food trucks
and much more
For more information check out their website at http://www.southernfestivalofdogs.com/
If you have ever dreamed of being able to take your pup to events, restaurant patios, or just out in public, then please Contact Us at info@DogObedienceCollege.com or 901-310-5826.