Dog's Name: Rocky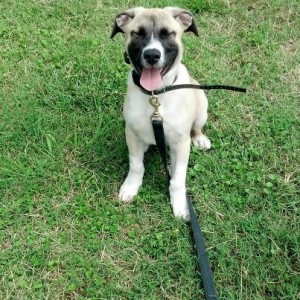 Breed: Lab mix
Training Program: Advanced Obedience
Rocky's Training "Tail": Young Rocky was like most puppies. He would nibble, jump, and bark for attention, which was cute when he was really small. However, as he began to grow the biting became harder, jumping was more intense, and the barking just kept getting worse.
Rocky was enrolled into the Advanced Obedience program. While there he found his love of learning. Within a few weeks Rocky learned that biting was unacceptable and jumping or barking wasn't the way to get attention. Upon graduation Rocky's old puppy ways were a thing of the past. He now happily sits and waits for attention without instead of jumping or barking.
Take a look at some of the obedience Rocky learned while in school:
For more information on how you can have your dog trained to be reliable off leash please fill out the Contact Form, email us at info@DogObedienceCollege.com, or call 901-310-5826.