Have the ultimate control and gain the confidence and freedom to trust your dog off leash! With an Advanced Off Leash Obedience training course from Dog Obedience College of Memphis you can do just that!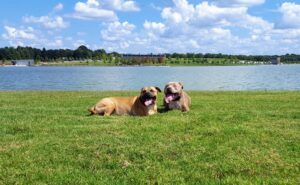 Dog Obedience College offers both Off Campus (in home) and On Campus (board and train) Advanced Off Leash Obedience programs. On average a student will be in school for around three weeks. Although some dogs do need a little extra obedience tutoring time to be sure they understand all the training material. The Dog Obedience College trainers tutor each dog until they have a passing grade.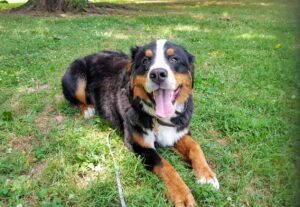 While attending Dog Obedience College your pup will be worked and tested multiple times around numerous real life distractions such as; dogs, people, squirrels, bikes, cars, and much more. As your dog's obedience skills improve and graduation nears, a Dog Obedience College trainer will schedule a graduation appointment and a series of follow ups. During these appointments and follow ups the trainer will teach you how to best use and maintain your dog's off leash reliability.


All training programs come with a Lifetime Training Guarantee
No prior training experience is required to enroll your dog

DOG TRAINING COURSES COVER
Sit
Down
Down at a distance
Down in motion
Stay
On leash walking
Off leash walking
automatic stop and stay after walking
Off leash recall (come command)
No jumping
No biting
controlled entry/exit through doors
Place (on your bed command)
Reliability around distractions
Behavioral problem solving customized to your dog

Included With Each Course
Lifetime Training Guarantee
Free Refreshers and training support
An in depth go-home appointment
Multiple follow ups


OFF CAMPUS (IN HOME TRAINING)
Have a dog trainer come to you! Each In-Home obedience course takes advantage of all the distractions in your home, neighborhood, and nearby parks. Your dog will have the opportunity to learn reliable off leash obedience without having to be sent away from your home.
For the In-Home program you do not need to be present for the session, the trainer just needs access to your dog. Each school day the trainer will stop out to your home to pick your dog up for the lesson of the day and then drop your pup back off when finished. Typically your dog will be worn out after each session.


Total cost of program $1,898 (price includes Basic On Leash and Advanced Off Leash obedience)

ON CAMPUS (BOARD AND TRAIN)
Send your pup off to doggie school to learn reliable Off Leash Obedience and return a fully trained dog in a matter of a few weeks! During the On Campus Board and Train Obedience program your dog will stay in comfort, and get spoiled, at a local kennel.

Total cost of program $2,598 (price includes Basic On Leash and Advanced Off Leash obedience)

HYBRID LEARNING PROGRAM
One of our most popular programs, the Hybrid learning program takes the best parts of the In-Home (off campus) and Board-and-Train (on campus) programs and combines them to make an amazing learning experience. Your dog will benefit from being immersed for 2 weeks in the Board-and-Train phase and then have the finishing touches customized fit to your specific needs in the In-Home phase.
The first phase will consist of a 2 week Board-and-Train program. During this doggie boot camp phase your dog will learn all the commands and skills needed to be reliable on and off leash.
Once the Board-and-Train phase is complete, your dog will return to your home and start a 1 week long In-Home training phase to complete their education. During the In-Home phase a trainer will come out to put the finishing touches on your dog's education by working with your dog around your home and neighborhood. This allows your dog to work on any specific trouble areas, like walking nicely by those pesky squirrels, ignoring the loud dog down the street, just staying off leash in the yard, or any other issues.
For the In-Home portion of the program you do not have to be present for the sessions as long as a trainer can access your dog. Once your dog is up to our standards, we'll schedule a time to train with you.
Total cost of program: $2,298 (price includes Basic On Leash and Advanced Off Leash obedience)
Free Evaluations
Not sure which program is right for your pup? No Problem! Dog Obedience College of Memphis offers Free Dog Training Evaluations. The evaluations will give you an opportunity to discuss your dog's trouble areas, meet the trainer, and see if one of our programs is right for your pup.For more information or to schedule an evaluation please Contact Us at [email protected] or 901-310-5826 and a trainer will be happy to help!
Take a Look at a Few Graduates